Resident Life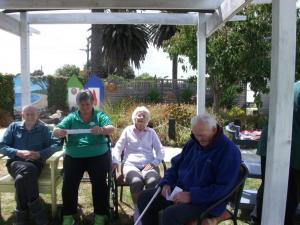 Life will be different when you live at Lonsdale Total Care Centre or Riverside Lodge, but it needn't be boring!
Our residents enjoy a range of social activities both within the facilities and out in the community so life can be as active as you want it to be. Our qualified diversional therapist provides a planned schedule of events from cooking to the cha-cha with entertainers, games, visits and outings to appeal to a wide range of interests to keep the mind and body as active as possible.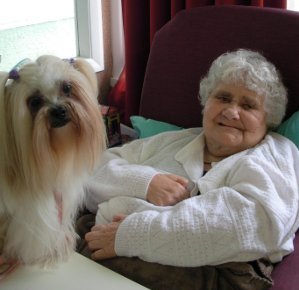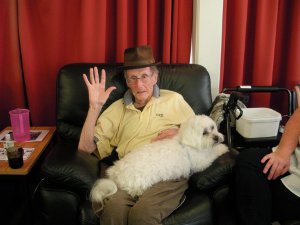 Like animals? A recent addition to our diversional therapy calendar has been the hugely successful pet therapy programme where a volunteer regularly brings her beautiful dogs in to visit with those residents who enjoy their company. Other residents have pets of their own that visit on occasion to maintain the bond between pet and owner. Recently we've had a miniature horse in the building and our residents were treated to a horse-drawn tram ride through the town.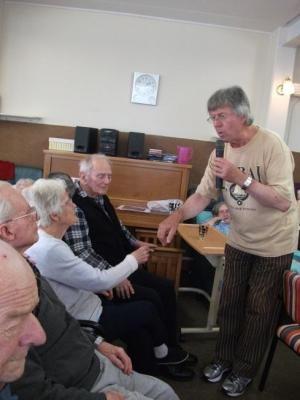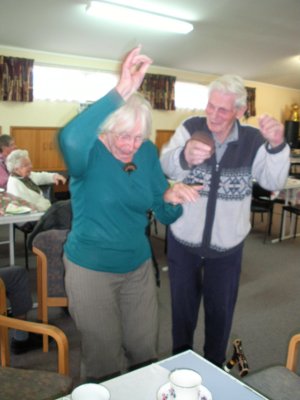 Is music more your thing?
You'll enjoy the various entertainers including singers, dancers and instrumentalists that we choose specifically to provide entertainment to suit the tastes of our residents.
What about sport and physical activity?
While we don't quite field our own first fifteen rugby team, we do recognise the importance of regular exercise and the value of healthy sporting rivalry. Regular exercise sessions at a suitable intensity (not aerobics!) are available for you to participate in and our various games such as indoor bowls produce some good natured rivalry on a regular basis.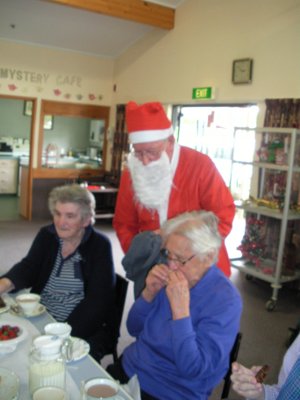 Life is full of milestones and celebrations, and we take every opportunity to celebrate at Lonsdale Total Care and Riverside. Regular events include our Christmas celebrations, mid-winter and spring dinners, and sometimes just a social barbecue for no other reason than the fact that we can. We recognise the importance of family and friends, so they get an invitation to all these events as your guests. This is, after all, your home, and your family and friends will always be made welcome.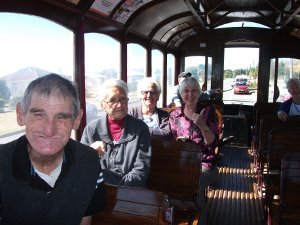 Whether you like to be out in the garden or relaxing and watching the goldfish in our aquarium, Lonsdale Total Care and Riverside Lodge offer ample activities and company to keep you entertained. Our diversional therapist meets with each of our residents very early in your stay with us to find out about your interests, and to see how best we can accommodate them. Living at one of our facilities will be as active and fulfilling as you want it to be.